What Is the Impact of Mentoring?
When youth mentoring programs focus on some or all of the goals above, they have a ripple effect, and positive change can be seen throughout the community. Of course, these programs improve outcomes for the young people who participate, but they also provide benefits for mentors, employers, and the community at large. In the following sections, we'll walk through the benefits of mentoring youth that can be seen in each of these groups. 
How Does Mentoring Impact Students?
There are many ways that mentoring provides positive outcomes for young people. As discussed in previous sections, youth with mentors are more likely to graduate high school and enroll in a postsecondary program. Additionally, according to MENTOR, young people with a mentor are:
55% less likely to skip a day of school than their peers. This can reflect that students with mentors are more engaged in their education and are more likely to graduate high school.

78% more likely to participate in civic engagement and volunteer opportunities regularly. Not only do these activities greatly improve young people's employability skills, but it positively impacts our communities.

90% more likely to give back by being interested in becoming a mentor. This illustrates that not only do mentees appreciate their mentors and the relationship they have, but they recognize just how important being a mentor is.

130% more likely to hold leadership positions. These leadership positions help youth build critical soft skills that will be useful throughout their professional lives.
These mentoring statistics alone illustrate the importance of mentoring, but it doesn't stop there. Other benefits include:
Improved Consistency:

Mentoring provides a consistent, supportive adult in the life of the mentee. For young people who lack support, having a mentor means having a trusted adult they can turn to when they need it.

Decreased Risky Behaviors:

A

Big Brothers, Big Sisters study

shows that youth who have mentors are less likely to begin using drugs or alcohol than their peers without mentors. The study showed youth with mentors are 46% less likely to start using illegal drugs and 27% less likely to start drinking than their peers without mentors. 

Decreased Depressive Symptoms:

According to

The Role of Risk

, youth with mentors reported fewer depressive symptoms than their peers. This is particularly encouraging as personal, social, and academic achievement can benefit from increased mental health.
In summation, mentorship helps young people achieve academically, develop social and employability skills, and build interpersonal skills to use throughout their lives.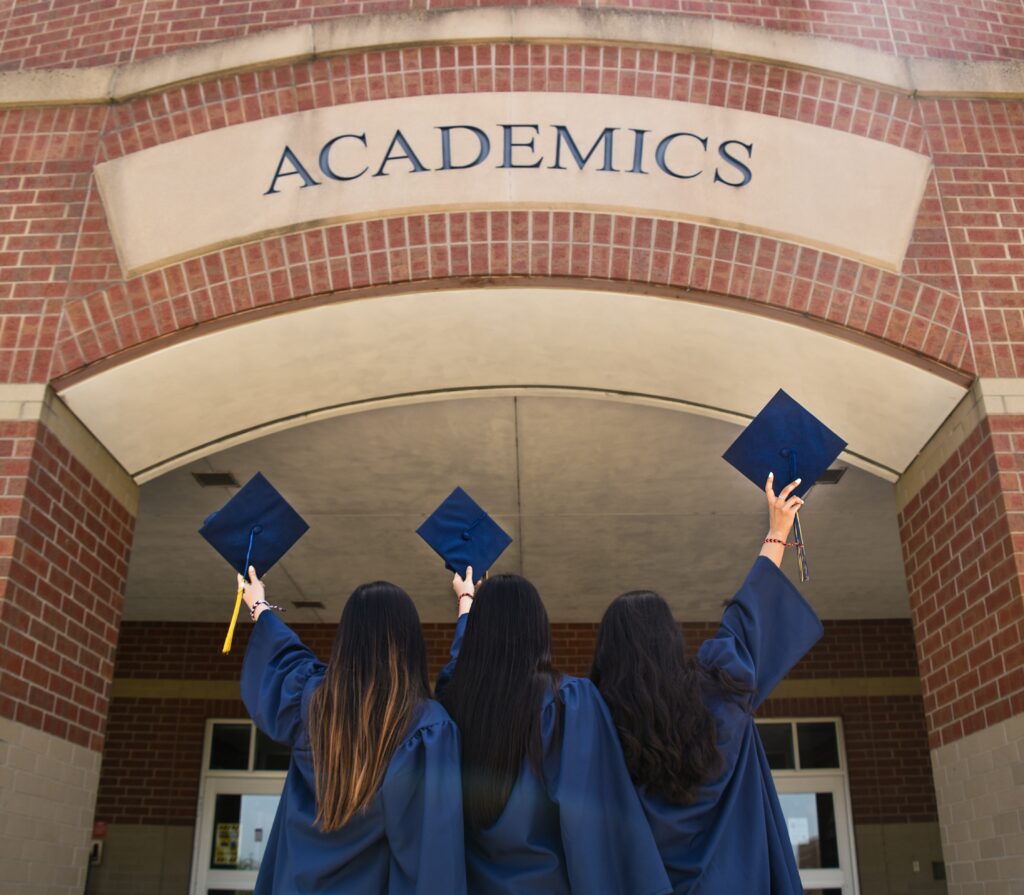 How Does Mentoring Impact Mentors?
Although the primary benefits of mentoring are often focused on growth and development for the mentees, being a mentor offers several great personal benefits, too. Some of the benefits of mentoring students include:
Connect with Like-Minded Peers:

Volunteering is an excellent way to connect with new, like-minded people in your community. When participating in a structured mentoring program, mentors often have the opportunity to connect with other mentors—whether it's at a training specifically for mentors or at an event for mentors and mentees to connect and learn. This can help mentors form lasting connections they can lean on or leverage throughout their career.

Increase Self-Confidence:

Becoming a mentor means learning how to guide and support a young person. Watching a mentee develop and become a successful adult can help mentors feel confident in their abilities to help others and enact change.
Build Leadership Skills:

What better way to develop leadership and coaching skills than by helping a mentee? Often, formal mentoring programs provide mentors with resources to help them learn how to mentor and lead. Not only will these skills help your mentee, but they can be applied to leadership positions professionally.
Find a Sense of Accomplishment:

At the end of the day, one of the best feelings in the world is helping someone achieve their goals. Being a mentor provides the opportunity to do just that.
How Does Mentoring Impact Employers?
For employers, why is mentoring important? Statistics show that across the United States—and beyond—employers need more skilled employees to fill job openings. According to Georgetown University's Center on Education and the Workforce, over 95% of jobs created during the recovery from the Great Recession went to workers with at least some college education. Those with a high school diploma or less are being left behind.
On the state level, Indiana's employers will need to fill more than one million new jobs over the next decade, according to the Indiana Department of Workforce Development. Additionally around 30,000 job openings per year in the state will require some sort of education and training beyond high school. In short, employers need employees—now and in the future—who are prepared to fill these positions.
Yet, according to the Indiana Commission for Higher Education's Indiana College Readiness Report (2022), the college-going rate is declining. According to the report, the "state's college-going rate fell from 59 percent for the high school class of 2019 to 53 percent for the class of 2020. This is by far the lowest rate—and sharpest decline—in at least a generation." 
There are bright spots, however. Of note, Indiana's 21st Century Scholars—the population of students Starfish Initiative mentors—go to college at a higher rate than the statewide average. 81% of 21st Century Scholars throughout Indiana go to college. To add to this already impressive number, 98% of Scholars who complete the Starfish Initiative program go to college. Mentoring works, and it's getting more Hoosier students to college to prepare them for the workforce of today and tomorrow.
On the flip side, encouraging current employees to become mentors—and providing time or incentives for them to do so—can provide benefits to companies as well. According to MENTOR's Mentoring: At the Crossroads of Education, Business and Community report, companies who engage in mentoring state that:
Mentoring volunteer opportunities help grow employee engagement and retention.

Mentoring has a positive impact on recruiting efforts.

Mentoring provides the opportunity to help the future of the workforce grow and develop.

Mentoring supports the community—and in turn, clients or customers.
If your company is interested in getting involved with a mentoring program like Starfish Initiative, there are a couple of ways to get started. Look into our mentorship opportunities or consider donating. Your tax-deductible donations helps Starfish Initiative carry out the mission of making a difference in the lives of each of our Scholars in the Indianapolis area. 
How Does Mentoring Impact the Community?
All of the above statistics and reasons to mentor youth ripple out to positively impact our communities in countless ways. The fact is, we all benefit from positive outcomes for young people. Consider just the following two examples:
Young people with mentors are more likely to volunteer in their communities and want to become mentors when they are older. All of this benefits the greater good. That means our community organizations and projects have more eager volunteers who want to make a difference—whether that's working at a food bank, organizing community events, or mentoring someone in the future.

Higher high school graduation rates and college-going rates mean more employees who are prepared for the workforce. In fact, according to the

Indiana Commission for Higher Education

, more than three-fourths of financial aid recipients (this includes 21st Century Scholars and Starfish mentees) remain in Indiana after they graduate. They fill open job positions we have in our home state and contribute to a better, thriving local economy.
Mentoring matters, for these reasons and so many others. 
by Shannon Elward